We know you know – content is king. But in today's digital climate, it's those who are creating effective content who are reigning supreme.
Businesses are expected to have a presence across multiple channels. There's Youtube, Instagram, Facebook, Tik Tok, Twitter, LinkedIn, websites, blogs, newsletters, podcasts, and much more.
Where do you even start? With so much noise, it can be incredibly difficult to focus your content marketing efforts. That's why we'll break down our top 3 tips for effective content creation.
Before we begin, you may be wondering:
What is Content?
"Content" refers to written or visual marketing and advertising material created with the purpose of generating business leads. These are your videos, images, captions, blog posts, website copy, and so on. It's your marketing content that tells a story about your brand, connecting you with your target audience.
And when it comes to digital content marketing, video is king.
Tip 1: Video
If you haven't already, it's time to invest in video for your business.
According to Hubspot's 2022 State of Inbound Marketing Trends, videos are the #1 content marketing media format for the third year in a row. And, not surprisingly, short-form videos like Instagram Reels or Tik Tok are the most effective and growing the fastest.
That success is causing channels like Instagram, Facebook, Twitter, and more to place a higher priority on video content. Here is the CEO of Instagram himself explaining the intention to move toward video.
"I do believe Instagram is going to become more and more video over time."
– Adam Mosseri, CEO of Instagram
Long story short, marketing efforts that don't include video won't see the same success they have in the past. It's time to pivot, which is something we are all used to as marketers. Once you go all-in on video, you'll quickly see that there are endless benefits far beyond social media – videos convert!
Let's look at some stats.
Including a video on a landing page can increase your conversion rate by up to 80%
After watching a video, 64% of consumers are more likely to buy your product online
65% of executives will visit a marketers website after they watched your video
39% of executives will call a vendor after watching a video
4x as many consumers would rather watch a video about a product than read about it
In addition to boosting conversions and sales, adding video can improve SEO, increase brand awareness, and build trust with your audience and customers.
With nearly every digital channel pushing video, there are so many ways to incorporate it into your marketing content. We encourage you to brainstorm with your team, try new things, and really determine where your brand's voice can be heard by your audience: posting informative reels, hosting a webinar, going live to answer questions, posting a longform explanatory video, etc.
If you incorporate video into all of your efforts, you'll be building a foundation for content success.
Tip 2: Advertise to Your Audience
This brings us to our next tip for building effective content – advertising to your audience.
As a marketing director, you have to know what types of content are going to captivate and motivate your audience at each level of awareness through their consumer journey.
Learn more about Consumer Journey Mapping
At the end of the day, people do business with people who they like and trust. How is likeability built? Through familiarity. And you do that by advertising to your audiences.
When we say "advertise to your audience," we want you to advertise to the people that are your customers, potential customers, potential repeat customers. This assumes that you know and understand your company's buyer personas, have segmented them and you have created your audiences in Google or Facebook. This doesn't mean posting a video on Facebook and boosting it to everyone who likes your page, because they may or may not be a potential buyer of your product or service.
You have to take a step back and ask:
Who is my customer?
Where are they online?
Do I have their contact information?
Can I create a custom audience?
What types of content can I pay for them to see that will captivate, motivate, and inspire them.
Tip 3: Repurpose Content
When creating content to post across seemingly endless channels, we all need to be efficient and effective content we are creating. With long-form content like video or a lengthy blog, there are a ton of opportunities to repurpose the content into supplementary content that can help you appeal to your audience on various channels.
Example: Innovation City Podcast
In the production of this podcast, we record a high-quality video and audio for the interviews. From this we get the full video to post on Youtube, the podcast audio for streaming services (of course), short video clips pulled from the full video, quotes to turn into graphics, show notes summarizing the episode for the podcast website, an email to send to our email subscribers, and more. This provides us with a dynamic range of types of content to share across platforms, and it all helps direct people to the pillar content, in this case, the podcast.
Another thing to keep in mind when repurposing content is the format itself. Because people interact with differently with each platform, it's important to figure out the format that works best for your audience and then remix your content in a way that fits for each of those platforms.
We aren't just going to share the exact same video a dozen times – we are going to pull a series of short vertical clips for Instagram Reels, make a square quote graphic for a Facebook Post, and so on.
Remix, don't syndicate.
Bonus Tip: Create an Evergreen Machine
We've talked about the importance of video, the value of repurposing content, and appealing to your audience, but where do you start? What gives your marketing effort the biggest ROI?
Evergreen content.
What is evergreen content?
Evergreen content is usually a large chunk of content (i.e; a 1,500-2,000 word blog or a 30-minute video) that is continually relevant for users. This means that the message is sustainable and doesn't change or lose value with the evolution of trends. It's not dated and it defines your brand.
While it takes longer to create a piece of evergreen content, it allows you to focus your efforts and gives your content marketing a campaign-based structure (Search Engine Journal). When the process is optimized into something we call an "evergreen machine," we can provide more value to our customers.
_____
To recap, today we went beyond "content is king" to learn about our top tips for creating effective content. These tips will help your team move beyond creating content for content's sake. You'll become an expert at building content that will move the needle for your business.
If your team isn't in a place to tackle the challenge of creating effective marketing content, we can help. Partner with Slam! Agency and we'll help execute your goals and fulfill your vision.
More Helpful Resources
Here's What Our Customers are Saying
Angela Caputa, Director of Marketing
Hoffmann Brothers (St. Louis & Nashville)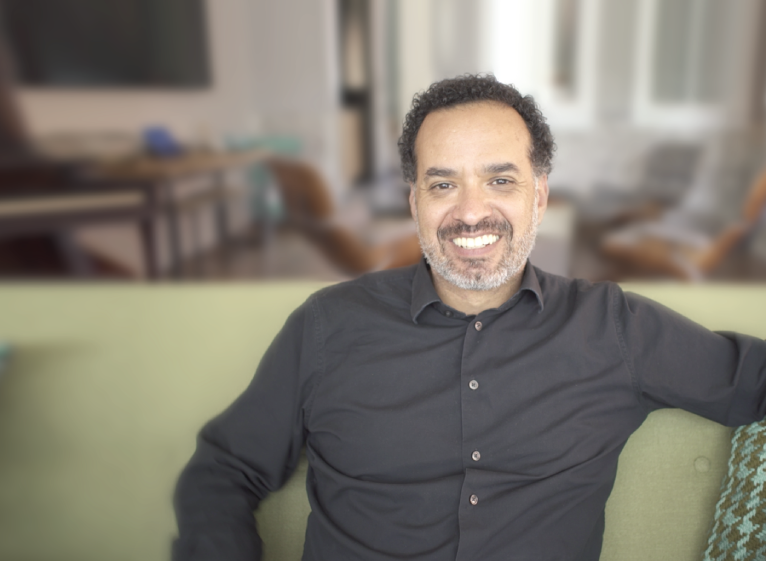 Travis Sheridan, Executive Director
Venture Cafe Global
Cyndie Roche, VP of Sales & Marketing
Payne Family Homes (St. Louis)