Search allows you to sell what your customers want, when they want it.
A lot of people say "Content is King." But content doesn't work if it isn't found. It can't be read if it isn't seen.
In order to get discovered, you have to make sure you're optimizing the content that you create. This optimization process is called Search Engine Optimization (SEO).
SEO has been around since the early 2000's. So much has changed since then, but search is still where we start when we have a problem for which we don't have the answer.
That's because search is an instant-answer solution. That means when we sit down to type out a search, we know we're going to get an answer right away.
A lot of Marketing Directors and small business owners want to know what they need to do to rank at the top of the search engine results page (SERP). We'll tell you how to do that and introduce you to something even more important.
First, you should know that a SERP is made up of different kinds of results. And SEO is the process of optimizing your website content to do well in only one type of result that could be found on the SERP.
Paid Ads
At the top of any competitive SERP, there are advertisements. You can place these types of listings with Google Ads, formerly AdWords. Google Ads is an auction with multiple bidders but you only pay when the user clicks on your ad. This advertising type is pay-per-click or PPC.
Local Map Pack
Anytime the user is searching for something that is local, the SERP will include a map with local listings. This map is called the Google Map Pack. We did an entire show about how to do local SEO to rank well in the Map Pack. You can find it here.
Organic Results
When you hear the term SEO, you should be thinking about the organic results. On competitive search terms with local intent, the organic results are always below the fold (sometimes even at the bottom of the page). There's still a lot of value in the organic results, but don't go in thinking you're going to get to the top of a competitive page with local intent because the organic results don't get placed at the top.
What You Need to Know about SEO
A search engine is made up of three parts:
Crawler – crawls the web by following links on your website and other sites. Also known as robot or spider.
Index or catalog – this is where all the data is stored. When you search Google, you aren't searching the web. Instead, you're searching the Google index.
Search interface – This is what you use to do the searching. It pulls data from the index based on what Google believes is the intent of your search.
When the search engines get you the answers you're searching for and they do it quickly, then you're happy. If you don't find the answer or the process just gets too cumbersome, then you're not happy. Simple, right?
It really is simple. Here's the secret…
Create relevant content.
Isn't this what you've heard at every marketing conference by almost every speaker since 2012? Relevancy is a strategy that never gets old.
In order to create relevant content, you need to have a good understanding of the pain points, challenges and issues facing your buyer. Once you understand what's in their head or weighing on their heart, then you can begin to predict how they might be searching.
A good content strategy takes into consideration Eugene Schwartz's five levels of awareness.
Not Aware
Problem-Aware
Solution-Aware
Product-Aware
Most Aware
Remember that 70% of the buying decision is made up before the buyer ever reaches out. And recall that it takes upwards of 77 touches before a buyer who starts out unfamiliar with your brand to get familiar enough to take a desired action.
What this means is that buyers are educating themselves at the touch points, so you need to be at the touch points. Be a part of those conversations so that you can influence the buyer's perception of your brand.
What about the Google algorithm?
Do I need to pay attention to the Google algorithm? No. You really don't. Of course you know there's a big industry around SEO. That industry preys on people who don't know any better. Or who are trying to take shortcuts that don't exist. SEO success always starts with relevant content. There's no way around that.
Getting Started with SEO
Here are three quick ways to get started with SEO.
Write down 20 questions (real questions) that you have received from actual customers. If they're asking you these questions, you can bet they're asking Google.
Get in your buyers' shoes by typing words into Google to see for yourself what your potential buyers would see when they start searching. Notice how your search might change as you go along. Write down these search terms.
Take your list of questions and search terms and write an article for each topic. This article is how you get discovered in search.
Technical SEO Checklist
Now if you've done everything listed above, then you are worthy of this next list which outlines the technical aspects of your on-page optimization. Use this list to make sure you aren't handicapping your content.
Title your page with a catchy title that includes the main idea of your article.
Use the meta description in the same way you would a summary or excerpt.
Link to other articles (where it makes sense) that you've written on your site from your content and be sure to link to your content from other places on your site as well.
Link to quality sites outside of your own site, but when you do so, make sure that those links add value to the reader.
Create a site map that includes links to your articles and upload it to Google Search Console
Remember, Google's #1 goal is to be relevant to their users. This is what has made them the dominant search engine today. Google values and rewards web pages that are relevant to their users' searches.
The #WeAreSlam Show is a digital marketing podcast where you'll learn marketing trends, best practices, and ideas to help your business or brand grow.
Created and produced by SLAM! Agency, the show exists to help marketing professionals, directors, and executives grow their brands and reach their customers in a more effective way. The #WeAreSlam Show is released weekly and featured on all popular podcast and video networks.
Subscribe to the #WeAreSLAM Show
The #WeAreSlam Show releases with a new topic every Monday morning at 8:00 A.M.
#WeAreSLAM Show
Learn marketing insights, best practices and ideas to help your business grow. The #WeAreSlam Show is a digital marketing podcast released every week for marketing professionals just like you.
Here's What Our Customers are Saying
Angela Caputa, Director of Marketing
Hoffmann Brothers (St. Louis & Nashville)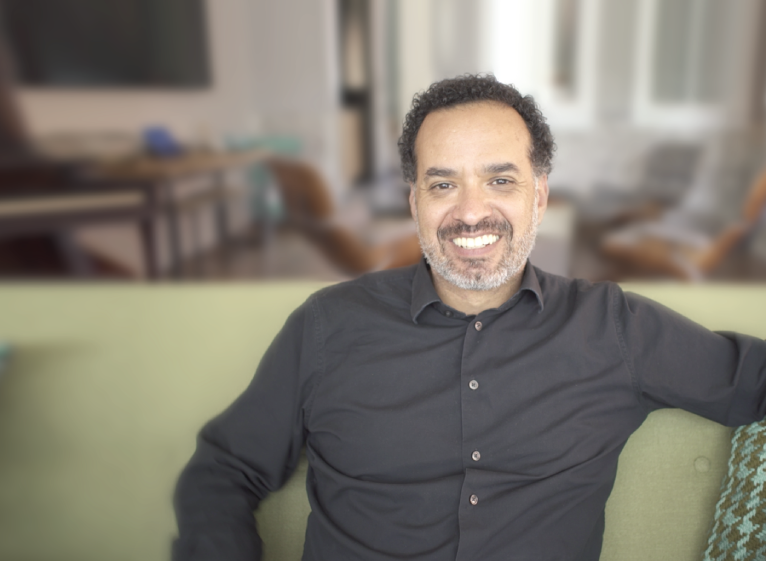 Travis Sheridan, Executive Director
Venture Cafe Global
Cyndie Roche, VP of Sales & Marketing
Payne Family Homes (St. Louis)