When sales are down and revenues are flat, marketing is always the first to get cut.
Sometimes that means ad dollars. Other times that means people.
As a marketing professional, your challenge is figuring out how to do more with less.
A lot of marketing directors are looking to outsource their marketing functions. This may mean digital marketing, video, graphic design, or all of the above.
If you're looking to outsource your marketing team, you've come to the decision for one of two reasons. Either you've had an in-house marketing team in the past and those people have been furloughed or laid off, or you've been trying to do everything yourself or with the help of just one of two people and you're out of bandwidth.
Outsourcing makes a lot of sense for marketing leaders like you. But before you sign the contract, you should know what you're getting into.
In this episode, we reveal the pros and cons of outsourcing your marketing team.
Pros
Expertise

The agency you are considering for _________ (fill in the blank) is an expert in that area.
They do this day in and day out (and you don't). This means they're going to be more efficient, more knowledgeable and quicker than you can be.

Overhead

You can rely on an agency like SLAM! to provide digital advertising, content marketing, video production, social media and graphic design for the cost of one or two employee salaries.
In addition to saving on employee salaries and benefits, your agency should cover the costs of tools like the Adobe Suite and Sprout Social.

Time

You're going to get a lot of time back in your day knowing that the agency is working on your behalf. Hand off those tasks that you're not the best at, so you can focus on what you are the best at.
Digital agencies have quicker turnaround and can generally get projects done more quickly than in-house teams.
You won't have to worry about posting job ads, interviewing, hiring, training, managing and retaining employees.

Breadth of Experience

Because agencies work with a diverse set of clients, they're able to tell you what works and what doesn't.
No more guessing – a good agency partner should help you develop a winning strategy to drive results.
Cons
Longer Contracts

Once you sign, you're locked in. If you later find out you picked the wrong agency, then your SOL.
Make sure you ask the right questions before agreeing to a long term deal. Ask your prospective agency if they'd consider working on a small project first to see if there is a mutual fit.

Suspicious Team Members (or thoughts in your head)

Whenever an agency comes in to do the work of employees, there's always this idea that the agency will eventually replace the remaining employees.
Agencies like SLAM! don't want to steal your job, but the suspicion is going to be there, so be ready to deal with it.

If You're Doing It Wrong, You'll Hear It

If you're not doing things the right way (or the best way), a good partner is going to let you know it. You have to be ready to accept the criticism.
If you're looking to just bark orders, you'd be better off hiring employees.

You Won't Be the Only Client

Your agency will have other clients too. This means they won't be at your beck and call 24/7.
You must adhere to a schedule and a scope of work. You can't expect your agency to drop everything to focus strictly on you.
If you still think outsourcing your marketing is a good idea, then let's chat. We've built SLAM! to provide efficient and effective marketing services to marketing professionals like you.
Thanks for checking out The #WeAreSlam Show, a digital marketing podcast where you will learn marketing trends, best practices, and ideas to help your business or brand grow.
Created and produced by SLAM! Agency, the show exists to help marketing professionals just like you grow their brands and reach their customers in a more effective way. The #WeAreSlam Show is released weekly and featured on all popular podcast and video networks. Subscribe below at your favorite provider:
Subscribe to the #WeAreSLAM Show
The #WeAreSlam Show releases with a new topic every Monday morning at 8:00 A.M.
#WeAreSLAM Show
Learn marketing insights, best practices and ideas to help your business grow. The #WeAreSlam Show is a digital marketing podcast released every week for marketing professionals just like you.
Here's What Our Customers are Saying
Angela Caputa, Director of Marketing
Hoffmann Brothers (St. Louis & Nashville)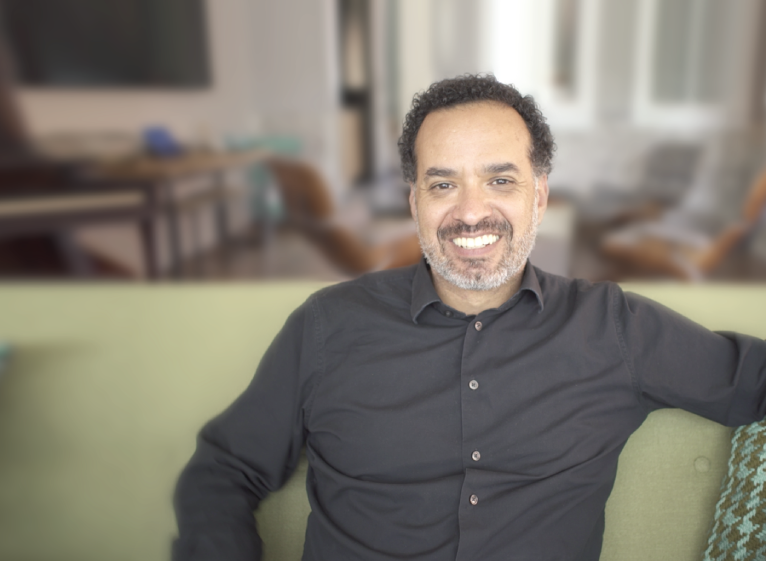 Travis Sheridan, Executive Director
Venture Cafe Global
Cyndie Roche, VP of Sales & Marketing
Payne Family Homes (St. Louis)