The difference between a good advertisement and a poor one is in the copy.
A good ad requires good copywriting. A good marketer understands how to craft a message that drives results.
What do you want to achieve through your advertising?
Are you looking to make sales, create a movement or build a following?
As a marketer, you have to determine your objective. Then, you need to make sure everything in your campaign helps you to achieve your goal. You don't have time or space for filler.
Whether you've been writing ad copy for decades or are just starting out, we're giving away the goods with these five copywriting secrets. Bookmark this page and visit regularly and you'll go from zero to ad copy hero in no time.
#1 Ad copy is not about being creative.
Your #1 goal as an ad copywriter is to make sales.
You have to help people get from Point A to Point B. You have to take them from not interested to wanting to buy… from tire kicker to signing on the dotted line.
It doesn't matter how funny, smart or entertaining your ad is. If it doesn't sell, then it's a waste of time and space.
A lot of writers come into the ad writing business trying to put their spin on ad copy. They try to make it more flowery or grammatically correct. They try to create pretty prose. If you want to be a good copywriter, you have to leave these things behind.
As Claude Hopkins, author of Scientific Advertising, writes, "The only purpose of advertising is to make sales. It is profitable or unprofitable according to its actual sales. It is not for general effect. It is not to keep your name before the people. It is not primarily to aid your other salespeople. Treat it as a salesperson. Force it to justify itself. Compare it with other salespeople. Figure its cost and result. Accept no excuses which good salespeople do not make. Then you will not go far wrong."
#2 People don't read. They scan.
On the web, you have to learn how to write scannable copy. That's because people don't read on the internet, they scan.
In fact, 90% of people scan copy looking for keywords instead of reading word for word. Of course you do this too. We all do.
If you think about it, this is because we just don't have time to waste. If someone lands on your website via a search, they're going to give that page just a few seconds to confirm that it has what they were looking for because they hit the back button to return to the search results and try again.
Your copy only has a few seconds to prove its worth investing more time in. This means you have to break up long paragraphs, use headings, bullets, bolded words, italicized words and numbered lists.
Remember people scan in an F-shaped pattern, so be sure to put your most important terms in those areas where you know their eyes are going to be.
#3 You Have to Know Your Buyer Inside and Out
A good copywriter has an insane talent for getting inside the mind of the prospective buyer. It's as if they know exactly what they need to hear or read before they even think about it.
This talent is not one they're born with. It is acquired by digging in and getting to know the buyer at a deep level. This means you have to go much deeper than demographics and geography.
You have to know their attitudes, interests and opinions. You have to understand their pain points and desires. You have to know where they are online and what they are going to search to find your content.
Then you know what to write to generate interest in your product or service. And you must anticipate all objections that they might have so that you can address them in your copy.
#4 Understand Your USP
Do you know what makes your product or service unique?
What makes it stand out from the competition? You should. This is Marketing 101.
A good copywriter understands how their product is perceived within a certain competitive set in their customers' minds.
The keyword here is: perception.
Your brand position is not what you say it is. It is what your potential buyer perceives it to be. This is where marketing gets personal.
Your USP or Unique Selling Proposition is what sets you apart from all other choices, real and/or imagined.
A good copywriter knows how to connect with and reinforce their buyer's perceptions in order to create demand for their products.
Creating demand begins by highlighting differences. You must remain relevant while being differentiated.
A simple way to practice differentiation is by looking at how your competitors are describing themselves. Make a tally of everytime they use certain words or phrases to describe their business, then make sure you don't copy what they're saying. Find different ways to describe your value proposition.
#5 Ask for the Sale
You have to ask for the sale. Remember, your #1 goal as a copywriter is to make sales.
You have to get your potential buyer from what you've written to the next step in the process. And in order to progress, you have to clearly communicate the next step and do so in a way that converts.
If you don't ask, you won't receive.
The #WeAreSlam Show is a digital marketing podcast where you'll learn marketing trends, best practices, and ideas to help your business or brand grow.
Created and produced by SLAM! Agency, the show exists to help marketing professionals, directors, and executives grow their brands and reach their customers in a more effective way. The #WeAreSlam Show is released weekly and featured on all popular podcast and video networks.
Subscribe to the #WeAreSLAM Show
The #WeAreSlam Show releases with a new topic every Monday morning at 8:00 A.M.
#WeAreSLAM Show
Learn marketing insights, best practices and ideas to help your business grow. The #WeAreSlam Show is a digital marketing podcast released every week for marketing professionals just like you.
Here's What Our Customers are Saying
Angela Caputa, Director of Marketing
Hoffmann Brothers (St. Louis & Nashville)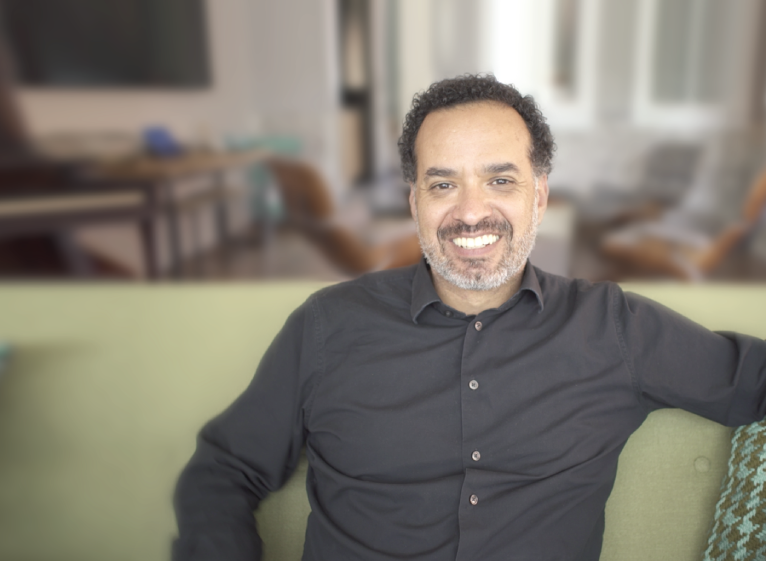 Travis Sheridan, Executive Director
Venture Cafe Global
Cyndie Roche, VP of Sales & Marketing
Payne Family Homes (St. Louis)