A landing page is a web page created specifically for your digital marketing campaign.
We all know what it feels like to land on a bad landing page. The UX is confusing. The copy goes on and on and on. It's difficult to buy or press the back button. When you try to exit, you're interrupted by a pop up begging you to stay.
Marketers use these tactics because everyone else does, but do they really work?
Because your landing page is a major piece of your digital marketing campaign, if it's not performing the way it should your entire campaign will suffer.
In this article, you'll be introduced to the nine elements your landing page must have in order to start converting.
9 Landing Page Must-Haves
#1 A Clearly Understood Goal
You have to know what you're trying to accomplish and you need to make sure everyone who visits your page knows exactly what they're supposed to do, too.
You have to be clear with what you want the user to do. A landing page should never have more than one goal. There may be times when you need to take the user through a process to get them to the goal, but if they get confused, you will lose them.
Keep your offer clear and concise. Use only what is necessary to make your case.
#2 Attention-Grabbing Headline
People don't read, they scan. Recent research has shown that 90% of people don't read on the internet.
When they land on your page via search, they are there because they are searching for a solution to their problem. They will scan your page for keywords that match the intent of what they are looking for. If they don't make the connection within a couple of seconds, they're going to bounce back to search and try again.
Use your headline to let them know they are in the right place. A good headline causes the scanner to stop and read. It's at this point, you have an opportunity to plant a seed.
#3 Relevant Photos & Videos
People buy from people they like and trust. When considering an online offer, we can invoke this by including photos and videos of people who have similar characteristics as our target market.
For instance, if you're selling to doctors. Use photos of doctors (not stock though). Take it a notch up by showing real doctors using your product or service.
We connect with people better than charts or gadgets. When you help the user to see themselves achieving their desired results, then you will have a good shot at winning them over.
#4 Clear and Concise Copy
The era of never-ending landing pages is over. These pages do more to erode trust then they do to close deals. The only people who tolerate them are those who were already going to buy the product or service anyway.
Keep your copy clear and concise. Don't add to the noise. Learn how to communicate your message by captivating, motivating and inspiring your potential buyers to take action through your copywriting.
#5 Lead Generation Forms
Studies show that the longer and more complicated your form, the less likely it is that it will be completed. You have to keep it simple. Think K.I.S.S.
If you have a high-threshold offer (which is where you ask for lots of complicated or unnecessary information), then you will lose most users unless they are already convinced that they are going to work with you.
Most people complete forms so they don't have to call you. Honor their communication preferences and communicate with them via email.
#6 Call to Action
Your call-to-action needs to stand out. We always recommend making your CTA button a contrasting color. Reserve that color only for your CTAs.
Don't settle for the out-of-the-box button text. Test different ways of asking for them to press submit by customizing your button text.
Finally, remember that placement is everything. Not only should your button stand out, but it should be on the page in a place where it is most likely to get clicked. If you are not sure about where this might be, then conduct a test.
#7 Social Proof or Testimonials
Robert Cialdini introduced the concept of social proof to the internet marketing world in the late 2000s at the Affiliate Marketing Summit in Las Vegas. The basic idea is that people tend to do the same things that other people in their situation have done.
For instance, if your competitors or peers are moving money away from Twitter and putting more money in Snapchat, then you are more likely to take the same action. This, of course, is if you are aware of it.
A good way to make your potential customers aware that other people like them have purchased your product or service is by telling them. You can do this through testimonials.
Video testimonials are the most effective way to communicate your value through story.
#8 Trust Indicators
At any given time, you are losing 6-7% of your potential customers because they don't fully trust you or your offer.
Your job is to reassure them by showcasing your credibility. Trust indicators help you do this.
Examples include the BBB Accredited Seal, satisfaction guarantees, security certificates and positive reviews.
#9 Analytics
If you aren't using Analytics tracking, how do you know what's happening on your site? You can't run a successful digital marketing campaign if you don't know what's going on.
Our favorite tools are Google Analytics, Adobe Analytics, CrazyEgg and Hotjar.
It's also important to note that you can place a lot of weight on single touch forms of attribution like first touch and last touch. On average, it takes 77 brand touches before a consumer (who was previously unaware of your brand) takes a step towards your desired action. First and last click attribution obviously don't tell the whole story. What about the other 75 touch points?
Bonus Tips for Landing Pages
You should never have external links on your landing page. At the same time, don't be afraid to allow the user to click around your site to learn more. Also don't make it difficult for them to exit. Holding them hostage will only make you less trustworthy.
Once they've completed your offer or signed up for your list, you have to confirm receipt and next steps. Use an automated follow up system like Mailchimp or HubSpot to send them an automated email confirming that the submission was received, then begin nurturing them with thought leadership material.
The #WeAreSlam Show is a digital marketing podcast where you'll learn marketing trends, best practices, and ideas to help your business or brand grow.
Created and produced by SLAM! Agency, the show exists to help marketing professionals, directors, and executives grow their brands and reach their customers in a more effective way. The #WeAreSlam Show is released weekly and featured on all popular podcast and video networks.
Subscribe to the #WeAreSLAM Show
The #WeAreSlam Show releases with a new topic every Monday morning at 8:00 A.M.
#WeAreSLAM Show
Learn marketing insights, best practices and ideas to help your business grow. The #WeAreSlam Show is a digital marketing podcast released every week for marketing professionals just like you.
Here's What Our Customers are Saying
Angela Caputa, Director of Marketing
Hoffmann Brothers (St. Louis & Nashville)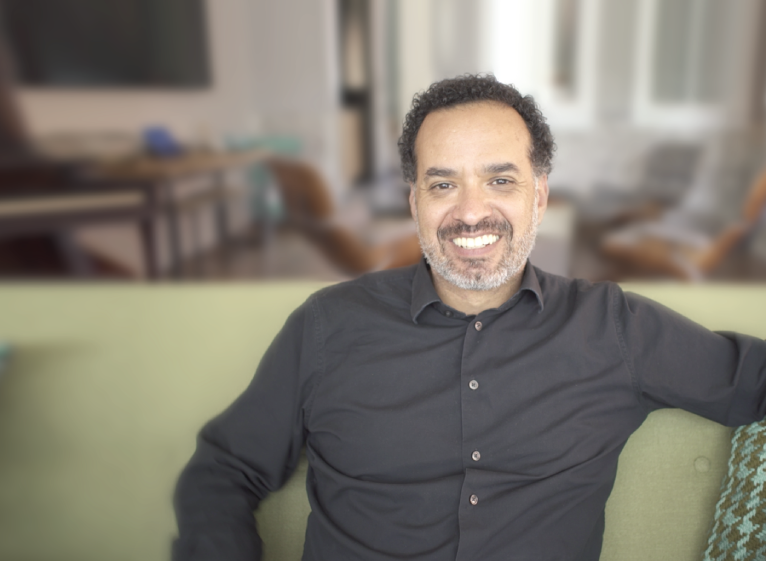 Travis Sheridan, Executive Director
Venture Cafe Global
Cyndie Roche, VP of Sales & Marketing
Payne Family Homes (St. Louis)