Less than 20% of the podcasts that have launched this year will make it to next year.
Most podcasts fail.
If you've launched a podcast or are thinking about launching one, you don't want to put in all that work just to see your experiment get canned in a few months.
If you understand why podcasts fail, then you'll have what you need to create a winning podcast plan.
Here at SLAM!, we produce two of our own weekly podcasts (and we produce podcasts for our agency clients, too). Needless to say, we know a thing or two about what it takes to be successful when it comes to podcasting.
Our first podcast, Innovation City, is an interview-style show where we chat with innovators, creators and disruptors who are breaking through the status quo of business as usual. This podcast has won numerous awards including being mentioned by Bloomberg Cities as one of the top podcasts for urban innovators.
Our second podcast is The #WeAreSLAM Show. This is a direct-to-camera show hosted by our Co-founder and Chief Strategist, Tyler Kelley. This show is specifically for marketing professionals and small business owners. Each week, our audience receives marketing agency insights, best practices and ideas to help their businesses grow.
There are several benefits to doing a podcast well.
You are more discoverable in search engines like Google and YouTube (if you do video too)
You build yourself up as an authority in your niche
You create additional lines of revenue by monetizing your content
4 Reasons Why Podcasts Fail (And How to Avoid Them)
1. Lack of Focus
No one wants to just hear you talk about random topics. Your job is to advance your mission, create an audience for your product, and increase brand awareness.
As a podcaster, you have to stay true to your topic. Stay focused on connecting your brand's purpose to your customers' purpose. This will be easy for you if you understand who your customer is and what motivates them. It will be difficult if you don't know your customer profile.
You can't be all things to all people. You create value when you stay focused on your topic.
2. Lack of Quality
Poor audio quality is a distraction that will lead to your audience tuning you out.
There's no winning with poor quality. Address this right out of the gate.
Once you've planned to produce a good quality show, then you can place your focus on the quality of your conversation, presentation and topics. Refer to #1.
The flip side of this is your expectation. If you're going to be the host, don't expect to be an all-star on day one. The best podcast hosts have developed their talent over years.
They started out just as bad as you will. Everything worth doing takes practice. Practice makes perfect.
3. Lack of Execution
Podcasts are a lot of work. And this work happens week in and week out.
If you're producing a weekly show, then you have to know that you can't just take a week off. You have to be consistent if you want to be successful. If you disappear, you will lose listeners. Honor your commitment.
Podcasting isn't for everyone. You have to be willing to execute day in and day out. Are you prepared to put in the work?
Or do you have a team that can execute on your vision?
A well-executed podcast plan includes:
Uploading audio and video formats across the web
Writing show notes
SEO-optimizing your show notes
Creating a website to host your archives
Promoting in social media (video teasers of your current episodes work best)
Producing video and audio teasers for promotion
Creating graphics to promote your show
Scheduling guests
Recording the show itself
Post production of the show itself
And a million (not literally) other things that we didn't put in this list
Here's an idea. Try it before you buy it.
Go all-in for 90 days. At the end of 90 days, meet with your team to determine if this is something you can do over the long-term internally, something you want to hire out, or just kill all together.
4. Lack of Distribution
Over 60 hours of video are uploaded to YouTube every sixty seconds. The internet is already full.
If you don't plan to put your podcast in all the places where your customers are, then you are planning to fail. Distribution is key to a successful podcast.
If you don't have the bandwidth to execute, but you have a vision to produce a podcast, then contact us to discuss. We can help you execute on your vision.
The #WeAreSlam Show is a digital marketing podcast where you'll learn marketing trends, best practices, and ideas to help your business or brand grow.
Created and produced by SLAM! Agency, the show exists to help marketing professionals, directors, and executives grow their brands and reach their customers in a more effective way. The #WeAreSlam Show is released weekly and featured on all popular podcast and video networks.
Subscribe to the #WeAreSLAM Show
The #WeAreSlam Show releases with a new topic every Monday morning at 8:00 A.M.
#WeAreSLAM Show
Learn marketing insights, best practices and ideas to help your business grow. The #WeAreSlam Show is a digital marketing podcast released every week for marketing professionals just like you.
Here's What Our Customers are Saying
Angela Caputa, Director of Marketing
Hoffmann Brothers (St. Louis & Nashville)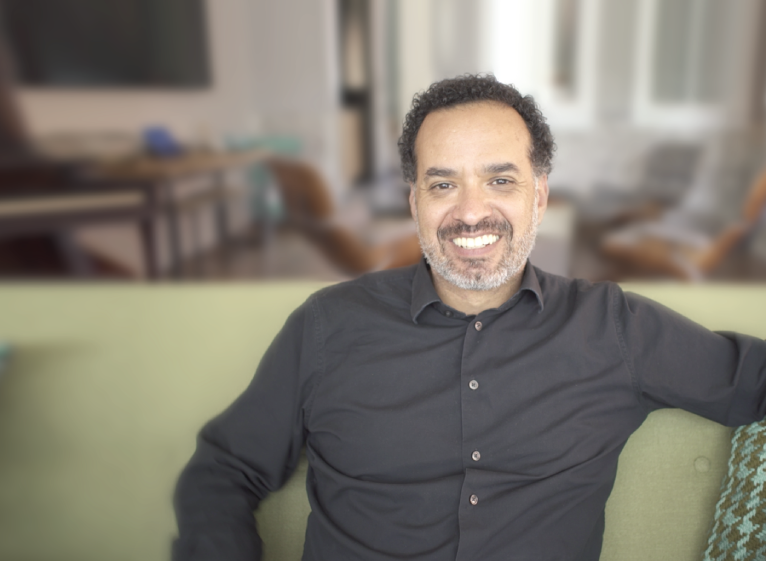 Travis Sheridan, Executive Director
Venture Cafe Global
Cyndie Roche, VP of Sales & Marketing
Payne Family Homes (St. Louis)