A good website is a wise investment because it creates interest, generates demand and captures leads for your business.
Over 70% of the purchase decision is made before your prospect ever calls you or walks in the door. If your website isn't performing well, you could be losing a lot of business.
Today, your potential customers go online to seek out solutions first. They perform searches on Google or YouTube. They dive head first into researching you and your competitors. Once they land on your site, they are there to verify that you are who you say you are, and that your business is credible and trustworthy.
If they decide to fill out your form, pick up the phone to call you, or come into your store, their mind is pretty much made up. At this point, they are yours to lose.
If you are thinking about redesigning your website to take advantage of this type of customer behavior, then you need to make sure you are doing business with a designer that can set you up for success.
After years of working with good and bad firms, here are five questions we believe you absolutely need to know the answers to before you sign a web design contract.
1. What does the web designer's website look like?
Go to their website and take a look around. Ask yourself these questions as you click around their site.
How does it make you feel?
Does their website make them seem credible?
Does it make them appear trustworthy?
Do all the links work?
When you Google them, do they appear on the first page of the search results?
Does their site look dated?
Is it unkempt?
Are there any misspelled words or typos?
Poor grammar?
Does their site speak to you as a potential customer?
Is it mobile responsive?
Does it look good on your phone?
Does it load quickly?
Is there a way to contact them other than a form?
Is there an email capture?
Newsletter sign up?
These questions are a good starting point to help you take a real look at your potential web designer's capabilities. If you don't like what you see, then move on to your next option.
2. What are you paying for?
Websites involve more than what you can see on the surface. Messaging, story layout, SEO, page speed, scannable content, graphics, videos, calls-to-action, CRM implementation, lead generation strategy, and mobile responsiveness are some of the requirements you might not even think about.
You get what you pay for. Saving a few dollars today will cost you more in the long run.
Website builders like Squarespace, Wix and Weebly are popular right now because they are easy to get up and running. However, they are extremely difficult to transition out of.
If you want to build a site for a short-term project or campaign, then a website builder might be your best bet.
But if you want to build a forever site, a site that will represent your business over the next 5-10 years, then you need to look at building on WordPress or HubSpot. Switching from a website builder to a more powerful platform like WordPress is expensive and time consuming.
3. Do they understand sales and marketing?
If your web designer doesn't understand sales and marketing, then you need to hire a project manager that does. This is important because your website is your #1 sales tool.
Your website is always online. It never takes a break, and never asks for a raise.
Some marketing people think they should do the branding and design first, then incorporate sales and marketing later. If you take this approach, you are setting yourself up for a complete redo later down the line.
A good website involves all of the following:
Web Development and Coding
Graphic Design
Copywriting
Search Engine Optimization
Analytics Tracking
CRM Implementation
Marketing Funnel Development
User Experience Design
Photography
Video Storytelling
4. What is the timeline?
How long will it take to complete your website? If the proposal says 3-6 months, run. It does not take 3-6 months to build a website.
You need to know how much time the company is actually spending on your website and how much time will you be standing in line waiting for your turn with the development team.
Most website designs and redesigns take 6-8 weeks to complete.
Find out when the project will actually start and ask what you can see along the way. Don't wait for a big reveal. Check in and verify the progress every step of the way.
5. Does the web developer offer a turn-key solution?
Does the agency want to purchase the domain for you? If so, don't let them. You want to own the domain.
Does the agency provide hosting services? Websites are hosted on servers that are connected to the internet. You can buy hosting on your own, but it's easier if the designer provides hosting for you.
Are all of the creative services done in-house? Photography, video, copywriting… are these part of the proposal or are they add-ons? Does the agency have these in-house or will they be outsourced?
Over the years, we've had the opportunity to work on a lot of web design projects. We know what works and what doesn't. If you're looking to start a website project, but you're not quite sure where to start, get in touch and let's chat.
The #WeAreSlam Show is a digital marketing podcast where you'll learn marketing trends, best practices, and ideas to help your business or brand grow.
Created and produced by SLAM! Agency, the show exists to help marketing professionals, directors, and executives grow their brands and reach their customers in a more effective way. The #WeAreSlam Show is released weekly and featured on all popular podcast and video networks.
Subscribe to the #WeAreSLAM Show
The #WeAreSlam Show releases with a new topic every Monday morning at 8:00 A.M.
#WeAreSLAM Show
Learn marketing insights, best practices and ideas to help your business grow. The #WeAreSlam Show is a digital marketing podcast released every week for marketing professionals just like you.
Here's What Our Customers are Saying
Angela Caputa, Director of Marketing
Hoffmann Brothers (St. Louis & Nashville)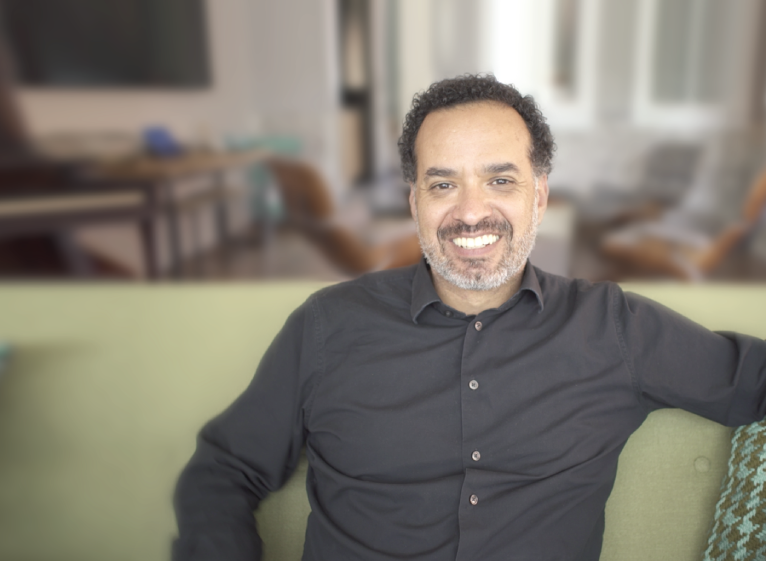 Travis Sheridan, Executive Director
Venture Cafe Global
Cyndie Roche, VP of Sales & Marketing
Payne Family Homes (St. Louis)