There's a movement rising up in cities across our nation and its changing the way business happens.
We've been traveling back and forth from St. Louis to Miami and we're amazed at the similarities we've seen.
When most people think of St. Louis, they think about Budweiser and the baseball Cardinals. Or let's be honest, flyover country and racial tension.
When most people think of Miami, they think of world-class beaches and amazing nightlife. And let's be honest, a lackadaisical workforce and income inequality.
But if all you know about Miami or St. Louis is what you see on the news or the travel channel, then you are misinformed.
We believe St. Louis is in a unique position.
It's at the forefront of social impact. It's a place where North meets South, East meets West, cultures collide and out of the ashes, the city is giving birth to social innovations that will transform communities across our nation.
We've had the opportunity to sit down with leaders like Travis Sheridan and De Nichols and I will tell you that what you don't see on the news is a community of young leaders from all walks of life coming together to provide equitable solutions to age old problems, and because of that, I believe our best days are ahead of us.
Miami, your city is awakening.
You can fill it in the air. I'm from the Midwest and I love coffee but I don't even need it here because this city is naturally caffeinated.
A good friend of mine, Michelle Abbs, says Miami is more than beaches, bikinis and bars and I agree. The Miami I have fallen in love with is mindful, community-focused and collaborative.
I had the pleasure of sitting down with Xavier Gonzales and Dr. Julio Frenk and I have no doubt that Miami is poised to be the next tier one hub for technology, health and education innovation.
But more than that, the Miami I know isn't going to leave anyone behind. Leaders like Tina Brown and others are working behind the scenes to break the cycle of generational poverty – one person at a time.
This won't be a city like San Francisco.
Miami, your magic is in your ability to bring all people to the table. Your diversity is your superpower. Inclusion is your brand, and equity is your future.
Click To Tweet
The moment you have been preparing for is right now. This is your time.
So what do St. Louis and Miami have in common?
1. Both cities have been overlooked and underestimated.
You might call these cities underdog cities.
2. They're Hungry
As communities, we have the ability to do so much more but we have been compromised by what we see and what we hear on the news and in our politics but cities like St. Louis and Miami are seeing a resurgence of entrepreneurial and social innovation because they are breaking through the status quo of business as usual and as communities we are getting out our heads and into our greatness.
3. Both Cities are Ready
It's not enough to be hungry. As a city, you have to be ready and I believe both cities are exactly where they need to be to be the leaders of this movement.
The Brookings Institute cited St. Louis's Cortex District as one the best examples of innovation districts in the nation. And we have to give a lot of credit to visionaries like CIC and Venture Cafe. St. Louis was the first expansion outside of Massachusetts for CIC and the city is now home to Venture Cafe Global.
Miami was the fifth expansion site for CIC and I will tell you, I witnessed first-hand the trajectory of the St. Louis innovation community over the last five years and Miami… you don't even realize what is about to happen in your city.
The best is yet to come, but don't take my word for it.
My good friend and mentor, Tim Sanders, NY Times Bestselling author, speaker, former CSO at Yahoo and associate at Broadcast.com (the company Mark Cuban sold to make the nation's youngest self-made billionaire), told me, "Tyler, if you want SLAM! to become the best in the world at what you do then you need to expand to a tier one city."
He gave me several options including L.A., NY, Atlanta, Philadelphia – but he said, "Tyler, I am most excited about Miami because Miami hasn't reached its greatest potential yet."
He said, "Miami is going to blow up in 3 years."
And I said, "If its good in three years, then we have to get there right now."
And friends, that's what we're doing. We are excited to announce that we are opening a second location this summer right in the heart of the Miami innovation community. We have been coming back and forth for the last several months and we're certain everything we have done up to this point has prepared us for this moment in time. We are hungry and we are ready.
We want to connect with other companies and entrepreneurs who are out there doing great things and making things happen. Now is all of our times.
Share this video and let us know who you think we should connect with.
Here's What Our Customers are Saying
Angela Caputa, Director of Marketing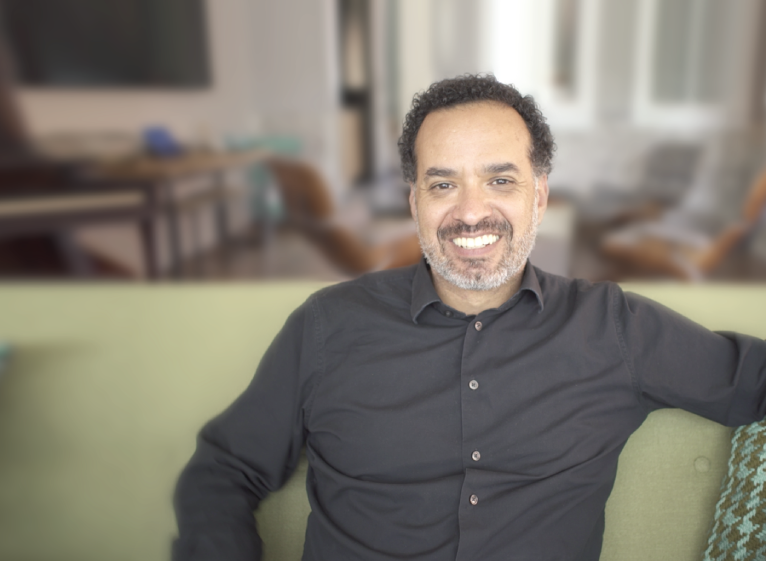 Travis Sheridan, Executive Director
Cyndie Roche, VP of Sales & Marketing