These five skills are what separate the run-of-the-mill marketers from our industry's top marketing leaders.
Whether you are a business owner looking to hire a Marketing Director or a marketing professional looking to acquire the skills and knowledge that will push you up the corporate ladder, these skills are what make good marketers great.
Here at SLAM!, we have the luxury of working side-by-side with all kinds of marketing professionals. Generally, when we partner with an organization, we are going to run into two types of marketing leaders.
Two Types of Marketing Leaders
The first is someone who has been doing everything on their own (and doing a great job with limited bandwidth), but they've hit the limits of their capacity and now they need help.
The second is someone that's been in the marketing profession for a very long time. They have great management skills and understand traditional marketing and advertising, but they are so close to retirement, they don't think they need to learn any new skills. They'll hire an agency like SLAM! to help them stay relevant.
In both cases, these leaders are looking to hire people or bring in agencies with modern marketing skill sets.
If you're looking to hire a marketing professional or you are looking for a digital marketing agency to help you execute on your vision, then you need to have a good understanding of these five skills (otherwise you may fall for the snake oil).
Top 5 Skills
Search Engine Optimization (SEO)
Many business owners fall for the snake oil SEO pitch. This is where the salesperson aims to set themselves up so high that they talk over your head and make SEO sound like an impossible science. Only they understand it.
If you don't know anything about what makes SEO work, then how can you expect to make the right hire in a field where knowledge is key? If you understand what makes good SEO, then finding the right person or team will be simple for you.
SEO is the foundation for understanding pay-per-click advertising, inbound marketing, content marketing and most other things digital. If you don't understand SEO, then you are going to be at a disadvantage.
Content Marketing
As an industry, we've been talking about content marketing for about a decade. Yet, many marketing leaders still just think it's just blogging. To be an effective content marketer, you have to understand how to connect the right message with your desired audience wherever they may be online.
You have to understand the types of content, the formats, the distribution points, what works for different types of personas (what doesn't work), when to promote and when to leave it alone, plus much much more. If you think you just need to hire a writer to produce 2 blog posts a month, you're setting yourself up for failure.
Email Marketing
Email is usually a second thought for marketing leaders. So long as you get one or two emails out a month, you think you're okay. Go ahead and check that off the list.
But the best marketers understand that email marketing is how to drive consistent business results. And we're not talking about spam.
You have to understand how to build a list, grow it, nurture it and capitalize on it consistently.
Conversion Rate Optimization
Great marketers understand how the science of psychology and art of persuasion work together to enable users to complete the desired action on their landing pages. Having a working understanding of copywriting, user experience and landing page optimization (and how to get the data and read it to make informed decisions) is crucial to driving results online.
Marketing Automation
This is the future, and it's here already. You will be out of a job if you don't take the time now to begin to understand how CRM, marketing automation, sales intelligence and machine learning can help your organization be more efficient and more effective. Go to Google right now and start reading up on marketing automation.
The #WeAreSlam Show is a digital marketing podcast where you'll learn marketing trends, best practices, and ideas to help your business or brand grow.
Created and produced by SLAM! Agency, the show exists to help marketing professionals, directors, and executives grow their brands and reach their customers in a more effective way. The #WeAreSlam Show is released weekly and featured on all popular podcast and video networks.
Subscribe to the #WeAreSLAM Show
The #WeAreSlam Show releases with a new topic every Monday morning at 8:00 A.M.
#WeAreSLAM Show
Learn marketing insights, best practices and ideas to help your business grow. The #WeAreSlam Show is a digital marketing podcast released every week for marketing professionals just like you.
Here's What Our Customers are Saying
Angela Caputa, Director of Marketing
Hoffmann Brothers (St. Louis & Nashville)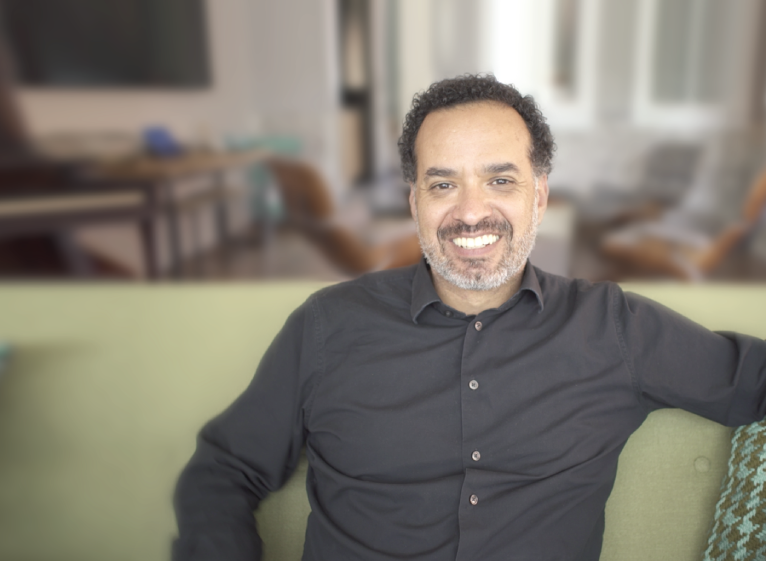 Travis Sheridan, Executive Director
Venture Cafe Global
Cyndie Roche, VP of Sales & Marketing
Payne Family Homes (St. Louis)