Do you have what it takes to become a content marketing legend like Gary Vaynerchuk?
A better question would be, "Would it be worth your time to even attempt it?"
Let's look at the data before you answer.
A couple of years ago, Gary released a Slideshare outlining his exact process. Here's what you need to know about his content experience:
He has a dedicated content team of 20+ people
They release 80-100 pieces of content every day
Gary says he doesn't produce enough content
Now wait a minute. Why in the world would the most prolific content creator of our generation say he doesn't think he's producing enough content?
Because he knows that content works.
Read that again.
He knows… content works.
If the greatest content marketing legend of all-time says he thinks he should be producing much more content than he currently does – what do you think you should be doing?
That's right. You should figure out how to start creating content.
Here are three steps to become a content marketing legend just like Gary Vee.
1. Just Do It
You have to get started. You have to just do it. Take it from Gary Vee… content works. Now, you have to get in where you fit in.
Find that "good enough" space. You don't have to produce perfect content. There's no such thing.
As Voltaire said, "Perfect is the enemy of good."
In any creative endeavour, perfection is our enemy. The pursuit of perfection wastes time. What may be great one moment can become a total wreck the next (in your mind).
When it comes to producing content, you're better off being consistent. Your audience will grow as you publish consistently.
Nothing you will do will make you a legend overnight. It's going to take a while to get used to seeing yourself on camera or before you get used to writing week in and week out.
With practice, you will get better. You will find your voice. You will learn how to more effectively communicate with your audience.
But trust us… it takes time. So get started. Now.
2. Evergreen Content
There are a lot of labels for evergreen content, a.k.a. cornerstone/banner/pillar content.
The concept dates back to the early 2000s when bloggers were looking for ways to boost their search engine authority for better search engine rankings.
Content marketers picked up on it and Gary Vee has made it the cornerstone of his content process.
Here's what you do. Create long-form content that can live beyond its publish date. Make it relevant (something your audience will cherish once they find it). Optimize it. Then point lots of smaller, more timely pieces back to it (with links).
This kind of content is huge for search engine discoverability, i.e. when your future customers go online to search for solutions to their pain points, there you are waiting for them with the right answer.
Obviously, this answer can't be dated, so make sure it's evergreen.
3. Remixing
Remixing content assumes that you've mastered evergreen content. You have to have the long-form content to remix.
Gary Vee calls this "micro content."
We like "remixing" better. This is the process of taking something you've already produced and putting a new spin on it. You're making it better. Making it relevant to a new audience or new channel.
Remember, content is never one-size-fits-all. You should always create content for your audience and where they are going to be consuming the content. Every distribution point is different and every channel has its own norms.
Here are some ways we like to remix long-form content:
We write show notes and publish them on our blog
We pull snippets to create teaser videos for social media
We create infographics
We design quote graphics
We send out a weekly email to our subscribers
If video-based, we'll push to YouTube, IGTV and Facebook Watch
And we are just scratching the surface (get creative)
Remixing is a skill that allows your content to reach more people, more quickly. Content legends are bad-ass remixers.
And you can be too.
Sometimes you just need a team to help execute on your vision. If you're looking for an outsourced marketing team to help you become a content marketing legend, SLAM! may be just what you need.
The #WeAreSlam Show is a digital marketing podcast where you'll learn marketing trends, best practices, and ideas to help your business or brand grow.
Created and produced by SLAM! Agency, the show exists to help marketing professionals, directors, and executives grow their brands and reach their customers in a more effective way. The #WeAreSlam Show is released weekly and featured on all popular podcast and video networks.
Subscribe to the #WeAreSLAM Show
The #WeAreSlam Show releases with a new topic every Monday morning at 8:00 A.M.
#WeAreSLAM Show
Learn marketing insights, best practices and ideas to help your business grow. The #WeAreSlam Show is a digital marketing podcast released every week for marketing professionals just like you.
Here's What Our Customers are Saying
Angela Caputa, Director of Marketing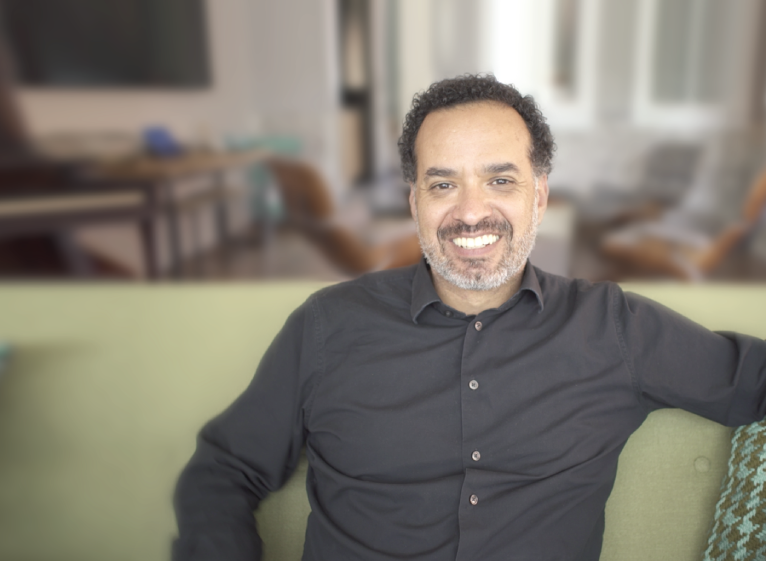 Travis Sheridan, Executive Director
Cyndie Roche, VP of Sales & Marketing